Just when we thought the sandwich market was all wrapped up, Ward Goldstein introduces the Conewich, his version of the one-handed meal.

Think of a cornucopia made of spiraling dough. Then imagine it in white, honey wheat, sesame, cheese-onion and cinnamon-raisin flavors.

Who could have thought of such a product? A Ph.D. in psychology who decided he could do better than the soggy bread container he was served one day. And like many newcomers in love with their food creations, he is overwhelmed by the potential. For now, he's selling only the cones, but he can supply an endless number of applications. The cone shape means fillings don't leak; unlike wraps, they don't require a short course in origami to close, and as the inventor discovered, the shape keeps food hot.

"It can hold liquid things, such as hot dogs with chili, Philly cheese sandwich fillings, pizza type fillings, barbecued beef. You could do apple slices and ice cream in a cinnamon-raisin Conewich. It's a good breakfast item. You can add eggs, rice and beans," Goldstein says.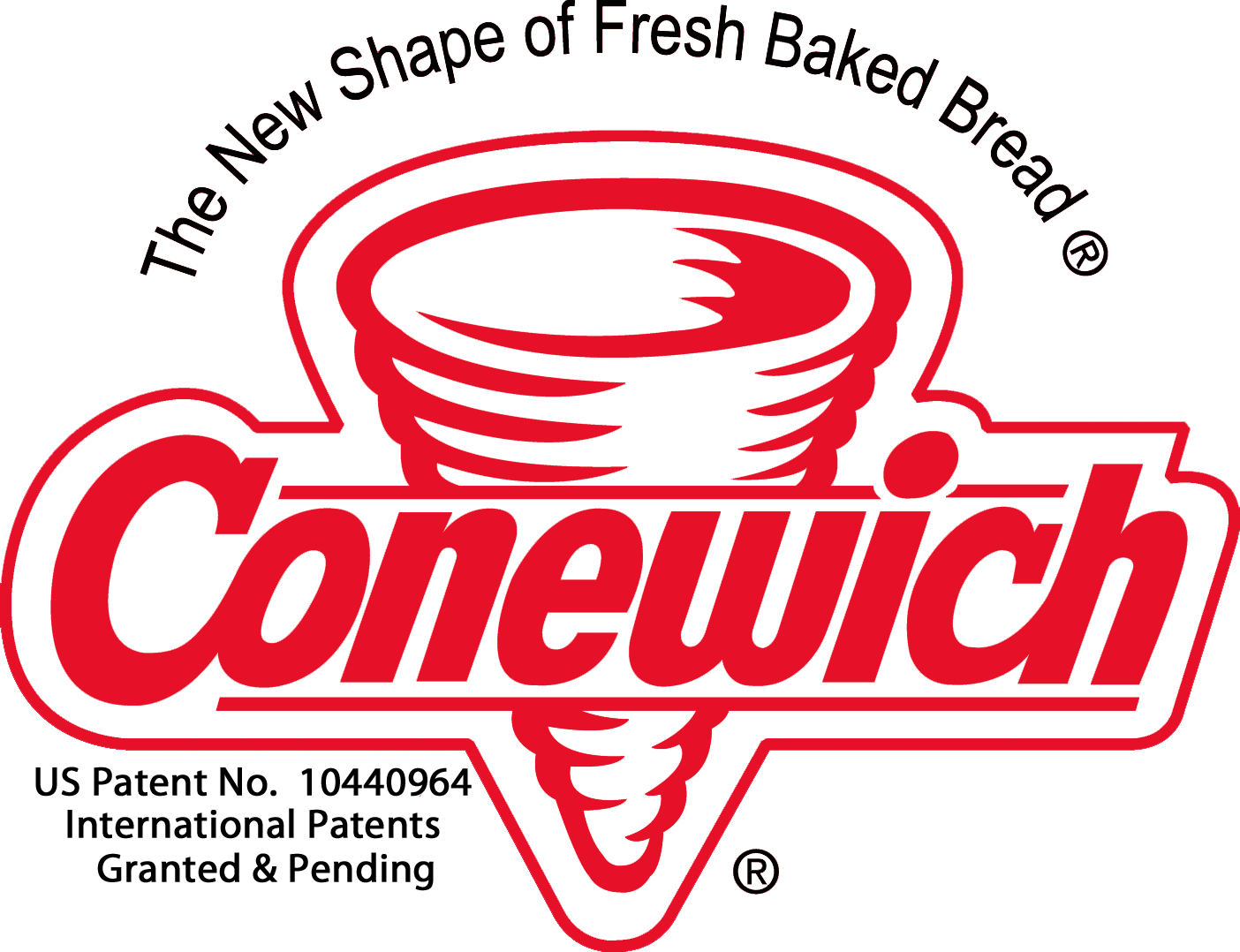 Copyright © 1998, © 2002, © 2007, © 2012, © 2015,
© 2016, © 2017, © 2018, & © 2019 Conewich Enterprises
Limited Partnership, all rights reserved.
Legal Notice